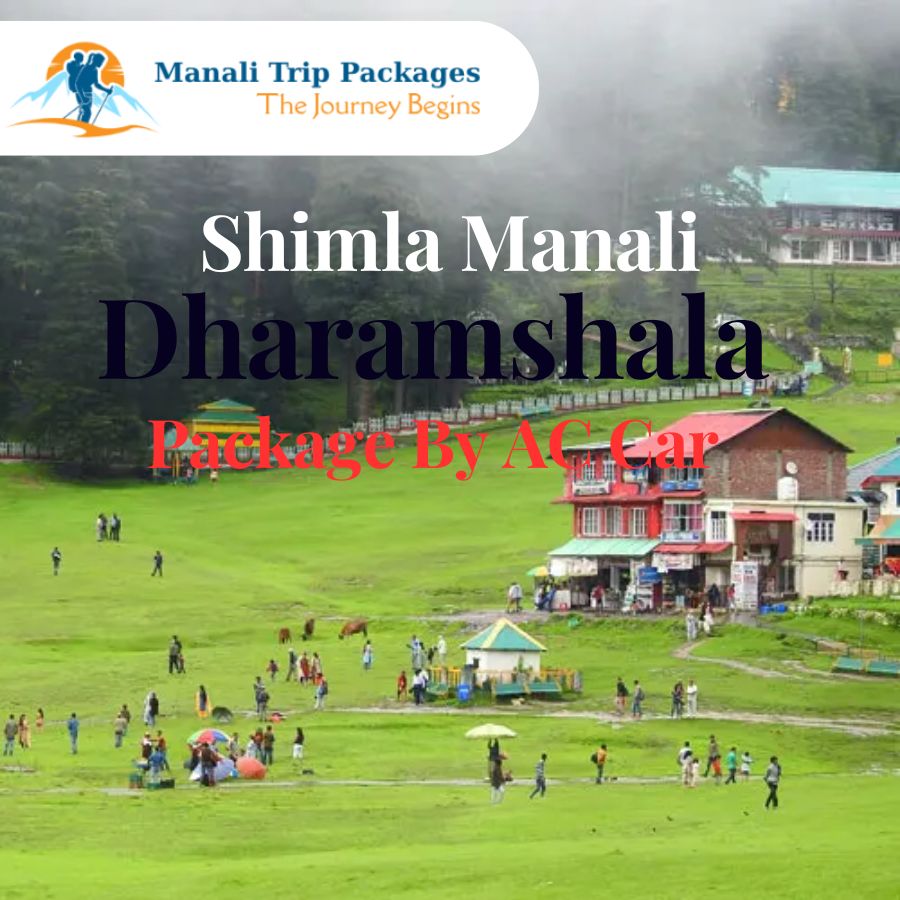 Shimla Manali Dharamshala Tour
If you're feeling frustrated with your daily routine, consider heading to the mountains for a much-needed escape. Mountains offer genuine peace and a refreshing change of pace. The stunning scenery, snow-covered peaks, towering deodar forests, meandering streams, and apple orchards have lured countless tourists to these destinations.
Shimla
often referred to as the "Queen of Hill Stations" is renowned for its pristine beauty and colonial-era charm. Nestled in the Himalayan foothills, Shimla boasts lush green forests, snow-capped peaks, and a temperate climate. The beauty of Shimla lies in:
Scenic Views: Shimla offers panoramic views of the Himalayan mountain ranges, with the snow-covered peaks serving as a stunning backdrop.
Mall Road: The heart of Shimla, Mall Road, is lined with charming colonial buildings, bustling markets, and a serene atmosphere perfect for leisurely walks.
Jakhu Temple: Perched atop a hill, this ancient temple offers breathtaking views of the city and surrounding mountains.
Christ Church: Its neo-Gothic architecture and stained glass windows add to the city's colonial charm.
Manali:
Manali is a paradise for nature lovers and adventure enthusiasts. Situated on the banks of the Beas River, it's known for its breathtaking beauty. The beauty of Manali is evident in:
Snow-Capped Peaks: The Himalayan peaks surrounding Manali remain snow-covered for most of the year, creating a mesmerizing backdrop.
Beas River: The crystal-clear Beas River meanders through the valley, offering opportunities for river rafting and peaceful riverside strolls.
Solace in Solang Valley: Solang Valley is a serene haven for adventure seekers and nature enthusiasts, with its lush meadows and adventure activities.
Hadimba Devi Temple: This ancient wooden temple, set amidst a cedar forest, is not only spiritually significant but also visually captivating.
Dharamshala:
Dharamshala, the residence of the Dalai Lama, is known for its tranquil beauty and Tibetan culture. The beauty of Dharamshala lies in:
Dhauladhar Range: The towering Dhauladhar mountain range creates a majestic backdrop to the town, often covered in a veil of mist.
McLeod Ganj: A charming suburb of Dharamshala, it offers picturesque views, serene monasteries, and a blend of Tibetan and Indian cultures.
Bhagsunath Waterfall: This cascading waterfall amidst lush greenery is a sight to behold and offers a refreshing escape.
Norbulingka Institute: Explore the serene gardens and intricate Tibetan art and craftsmanship at this cultural center.
The beauty of Shimla, Manali, and Dharamshala lies in their unique landscapes, ranging from the majestic Himalayan mountains to the serene river valleys and lush forests. These destinations offer a perfect blend of natural beauty, cultural richness, and tranquility, making them ideal places for a memorable vacation.