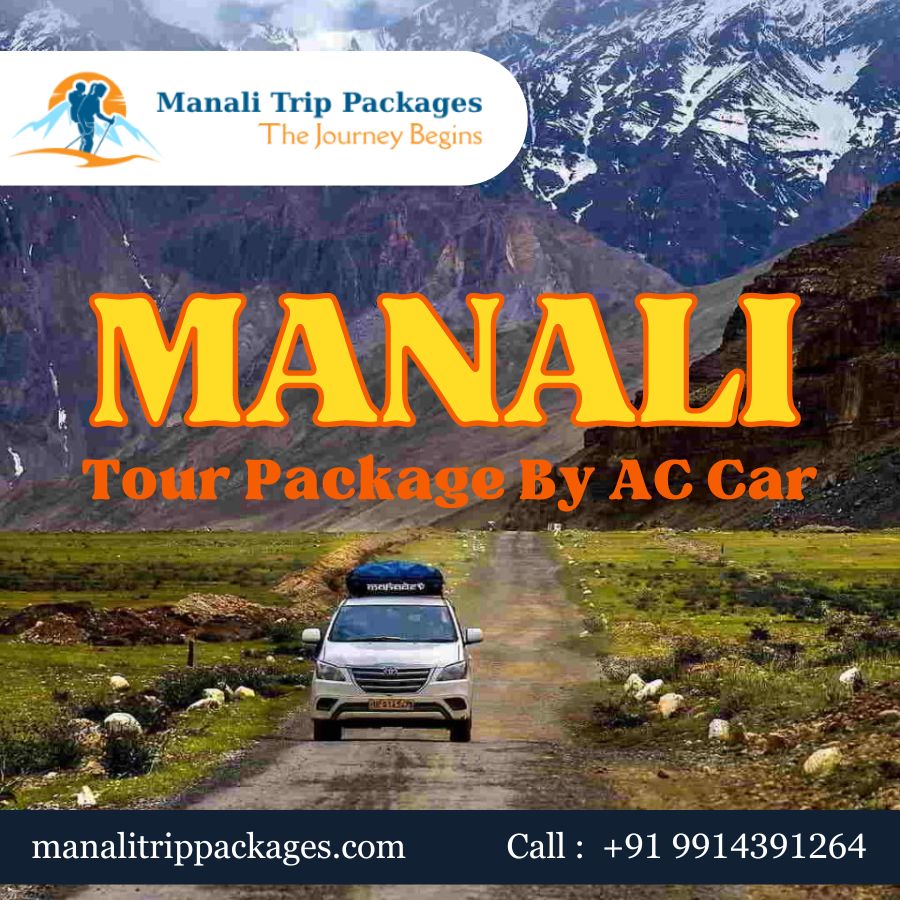 Manali Tour Package By AC Car from Delhi
Private Car Transportation: Your journey to Manali will begin in the comfort of a private AC car from Delhi. The scenic drive through the Himalayan foothills is an experience in itself. Enjoy the lush greenery and breathtaking views along the way.
Best Lunch on the Road: As you make your way to Manali, stop at one of the charming roadside eateries for a delicious lunch. You can savor local Himachali cuisine or opt for familiar options, all while enjoying the beautiful surroundings.
Sightseeing in Manali: Once you arrive in Manali, there are several must-visit places and activities to explore:
1. Atal Tunnel: Visit the iconic Atal Tunnel, which is a marvel of modern engineering. It's the longest high-altitude tunnel in the world and provides a seamless connection between Manali and Lahaul-Spiti Valley. Don't forget to take pictures and appreciate the incredible infrastructure.
2. Rohtang Pass: Rohtang Pass is a high mountain pass located about 51 kilometers from Manali. It's a paradise for nature lovers and adventure enthusiasts. You can enjoy activities like snowboarding, skiing, and snowball fights if you visit during the winter months. In the summer, the pass offers breathtaking views of the surrounding peaks and valleys.
3. Best Places in Manali: Besides Atal Tunnel and Rohtang Pass, Manali offers a variety of other attractions:
Hadimba Temple: Visit this ancient temple dedicated to Goddess Hadimba, set amidst tall deodar trees. It's a serene and beautiful spot.
Old Manali: Explore the charming streets of Old Manali with its quaint cafes, shops, and artistic vibes.
Solang Valley: Known for adventure sports like paragliding and ziplining, Solang Valley is a popular destination for thrill-seekers.
Manu Temple: Pay a visit to this historic temple dedicated to Sage Manu and enjoy its tranquil surroundings.
Vashisht Hot Springs: Soak in the natural hot springs of Vashisht and rejuvenate your senses.
Your Manali tour package by AC car will ensure a memorable journey from Delhi to Manali, with opportunities to explore the natural beauty and cultural heritage of this Himalayan paradise. Enjoy your trip!